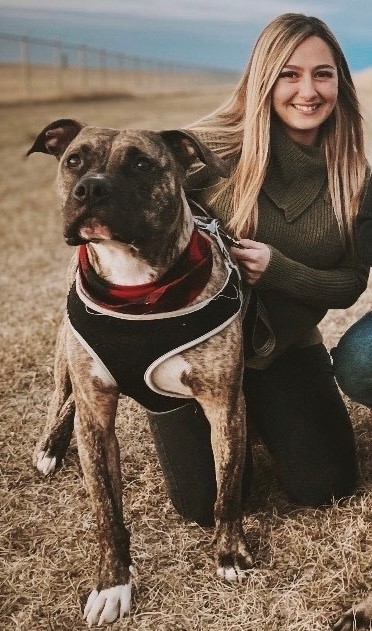 Ashley was born and raised in Massachusetts and moved to Delaware in 2022 following her military boyfriend. She graduated from Great Bay Community College in Portsmouth, NH and received her Associates Degree in Veterinary Science and became a licensed veterinary technician in 2016 after passing the Veterinary Technician National Examination (VTNE).
Ashley started her career working at an animal care facility where she became a pet care attendant and assisted in the hospital. After graduating, she accepted a job at a general practice facility. From there, the military relocated her significant other to South Dakota where Ashley then accepted a job at another general practice. While living in SD, she did some emergency medicine and LOVED it. Today, she is excited to join the VidaVet Veterinary Urgent Care family and enjoy her new life here in Delaware!
Ashley has 3 dogs, Dublin, Bowser and Dexter and 1 cat, Apollo. In her free time, she enjoys the outdoors, traveling and spending time with family and friends. A fun fact about Ashley is she loves Harry Potter and Disney World is her favorite place on earth!