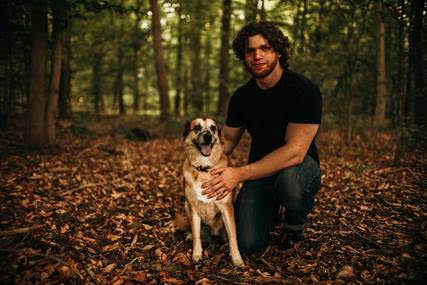 Daniel is a lifelong Delaware resident. This is his first job in the veterinary field, and he is very excited for it!
After a few years of searching around through different careers, Daniel is now a student of Penn Foster's veterinary technician program. With years of customer service experience, he hopes to segue into the veterinary field using client services to gain experience. Within the next couple years, he aims to be doing a vet tech externship and work full time as a vet tech.
This photo is with his childhood dog, Sydney, before she passed late 2022. Since then, he has had two rats and a gecko. Right now, he has a dog, Casper, and two cats, Ivan Freckle and Oak.