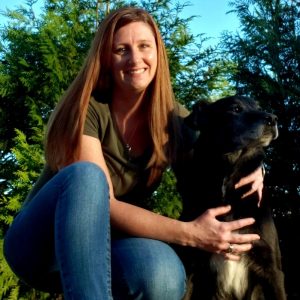 Melanie is a native of Delaware and is passionate about her career in veterinary medicine. She began her career as a receptionist and soon decided to pursue training to become a licensed veterinary technician. Melanie passed the Veterinary Technician National Examination (VTNE) to become a licensed veterinary technician (LVT) in 2010.
She then accepted a position in emergency and critical with a busy emergency and specialty practice in Delaware. In 2019, Melanie completed an online course and hands on simulation training to become a RECOVER CPR rescuer. During her 8 years in emergency care she was able to develop exceptional patient care and technical capabilities.
Melanie is eager to begin the next chapter of her career as a hospital administrator and an LVT with VidaVet Veterinary Urgent Care. She looks forward to bringing exceptional care to the community and giving owners comfort knowing she will be giving their pets the best experience possible. She has a special interest in geriatric pets and pets diagnosed with diabetes.
Melanie married her high school sweetheart, Josh, and the have 3 adorable kids together. They also have their beloved dog, Coors. In her free time, she enjoys spending time with her family while boating and fishing.